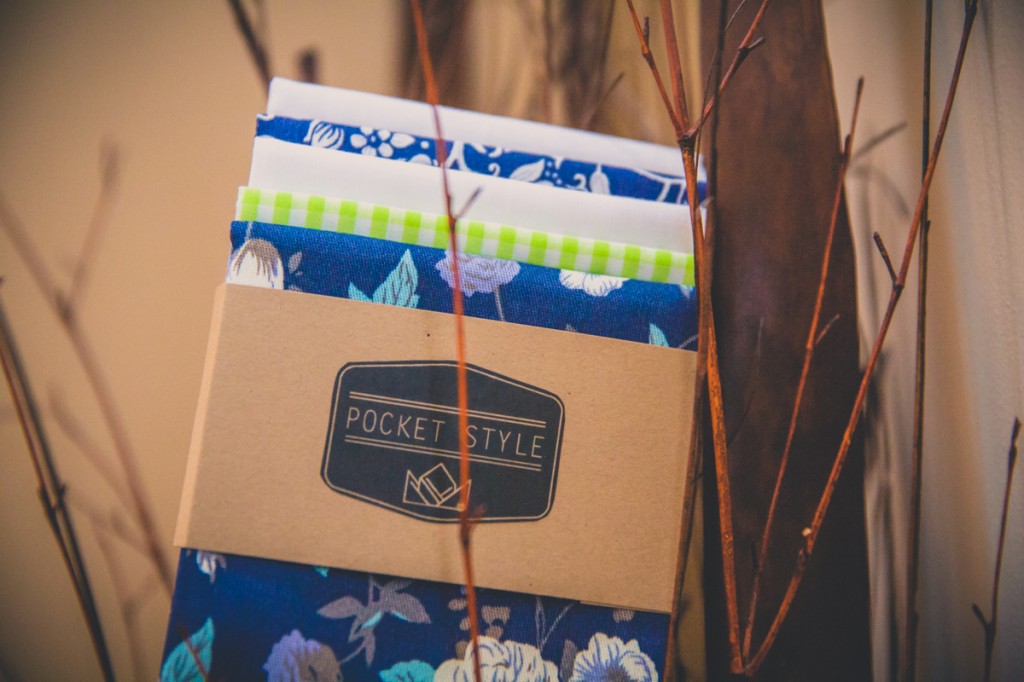 The ultimate in style for the modern day dapper gentleman, a Pocket Style square is a flash of colour and personality.
Whether you're in meetings at the office, or stepping out at night.
Pocket Style squares are handmade using unique fabrics that add that something extra to your ensemble.
We recommend you start with at least one white square. It's the classic most versatile choice that is the foundation of any pocket square collection!
Since the pocket squares are made in small batches, there are limited amounts of each pattern shown.
You can find our Pocket Style squares in person at Len: Democratic Purveyors of Fine Art & Beautiful Things (698 Coxwell Avenue at Danforth) and grab a few other beautiful gifts or at ManCave Barbers Lounge (476 Bloor Street West) and get a haircut or straight razor shave. (Please note: prices are set differently at these locations)
 We are currently in the process of purchasing more fabric patterns and manufacturing more Pocket Style pocket squares. If there is a particular pattern or colour you are interested in, send us a message under Contact Us, and we will see what we can do to find that perfect Pocket Style pocket square.
You can purchase Pocket Style square individually, or in packages of 2, 5, or 10.

Please choose patterns from product list and add them to your cart. On checkout, add the coupon code for the appropriate number of square purchased.*
Use coupon code
"2pack" to save $5 if you buy at least 2 Pocket Style squares
"5pack" to save $15 if you buy at least 5 Pocket Style squares
"10pack" to save $50 if you buy at least 10 Pocket Style squares
Thank you for choosing Pocket Style Canada, please share pictures of you and your pocket squares on social media using the hashtag #squareswag.
*No refunds for the difference in the wrong coupon code chosen.